Genie Magic

Director(s)

Mucci Fassett

Producer(s)

Bill Schultz Mike Young

Running Time:

Release Date(s)

April 11, 2006

Followed by
Bratz: Genie Magic was released in April 2006.
Plot
The Bratz girlz meet a mysterious girl named Katia. They soon find out that she's a genie that's been locked away under the control of two con artists, Con and Zel. They're only using her for her powers, making her think she's using it for good things. Katia, along with the help of the Bratz need to put Con and Zel's evil plan to an end on this magical adventure.
Video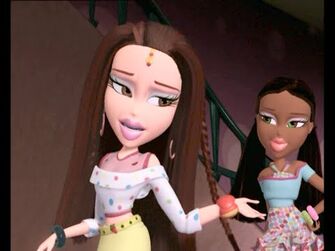 Ad blocker interference detected!
Wikia is a free-to-use site that makes money from advertising. We have a modified experience for viewers using ad blockers

Wikia is not accessible if you've made further modifications. Remove the custom ad blocker rule(s) and the page will load as expected.