Wild Wild West "It's how the west is worn! Kick up your heels 'cuz the Bratz are goin' west and gettin' wild in designer duds so rip-roarin' and hip-huggin' they oughta be outlawed!" Wild Wild West included Cloe, Yasmin, Dana, Fianna and introduced Kiana. There were also a horse and stagecoach in the collection. The dolls in this collection all had rooted eyelashes.
Dolls
Gallery
Video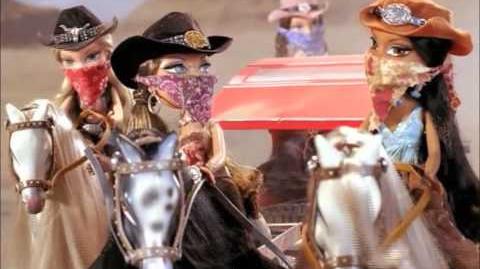 Ad blocker interference detected!
Wikia is a free-to-use site that makes money from advertising. We have a modified experience for viewers using ad blockers

Wikia is not accessible if you've made further modifications. Remove the custom ad blocker rule(s) and the page will load as expected.